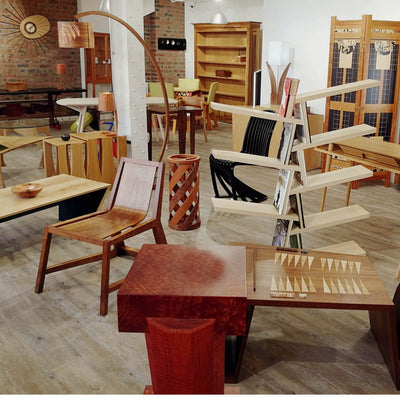 Visit The Gallery
Jewellery Quarter
View furniture in our showroom, discuss ideas for a commission, or buy direct from the gallery. At Artisan Alchemy we are dedicated to offering an excellent service to help you with your purchase.
You can also send us a message and we will get back to you as soon as we can.
We are open Tuesday to Saturday: 11:00am - 5:00pm
Artisan Alchemy
We occupy a renovated 19th century building which also features workshops for local creative businesses.
Visit us and view the beautiful furniture on display, discuss gift ideas, or buy a unique piece from the gallery.
84 Caroline St, Birmingham B3 1UP
Tuesday - Saturday, 11am - 5pm
Get directions