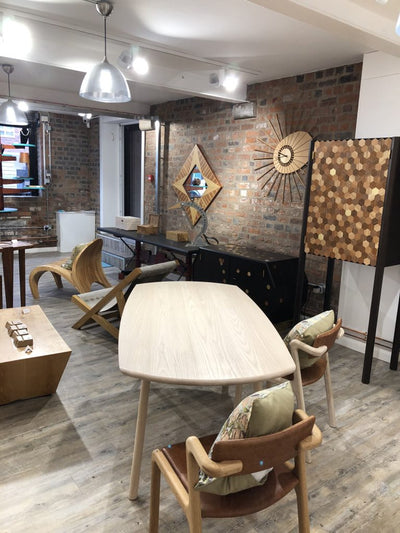 About The Gallery
Artisan Alchemy
The historic Jewellery Quarter in Birmingham has the largest community of designer makers in Europe, and we house some of the finest!
Artisan Alchemy is a contemporary gallery exhibiting bespoke fine furniture and Artisan Artemy fine jewellery.
We occupy a renovated 19th century building which also features workshops for local creative businesses.
Visit us and view the beautiful furniture on display, discuss gift ideas, or buy a unique piece from the gallery. Our friendly staff will be happy to help you...